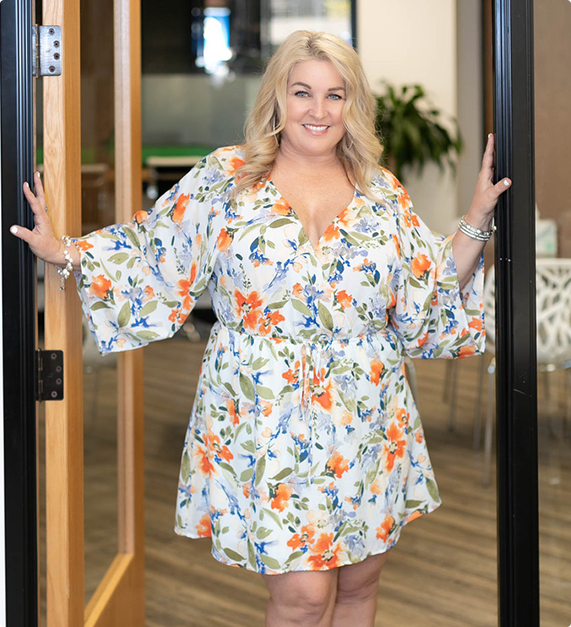 A teen runaway who escaped a violent, traumatic childhood, Michelle beat the odds when she rose up from being a part-time bank teller to a respected Regional Sales Manager, Vice President, and Branch Manager in her 13-year career. A violent home invasion kidnapping, hostage, and bank robbery crime carried out against Michelle and her daughter ended her career. After retreating to Alaska to heal, and prepare to endure the criminal trials of their attackers, Michelle earned a degree in Mass Media Communication studies with an emphasis on PR and Marketing. She launched VERB Media Group in 2009. Michelle closed VERB's doors in 2012 following her daughter's MS diagnosis to become her full-time caregiver. During that time Michelle began to study video production, digital marketing, and social media for business. With her lifelong passion for creative storytelling, VERB relaunched in 2014 as a video, photo, and podcast production agency focused on compelling event and video podcast content. Today VERB is a thriving boutique agency.
Michelle is a published author, producer, and writer on the film based on her first true crime book, Held Hostage, and released her second book, a memoir entitled NINE DAYS: Living With My Soul Wide Open After Violent Trauma, in June 2023. She has spoken on multiple stages and has been featured on numerous podcasts and television shows, including a recent episode of 48 Hours on CBS and Paramount Plus. She has written for Huffington Post Fearless Voices and received her Trauma Informed Certification for Coaches from The Centre for Healing in 2023.
Michelle is a lover of family, tea, travel, and inspiring and helping others to live with their soul wide open no matter what they have survived. She resides in San Diego, CA.